The best UK cities for investing in real estate
by admin
August 2, 2019
0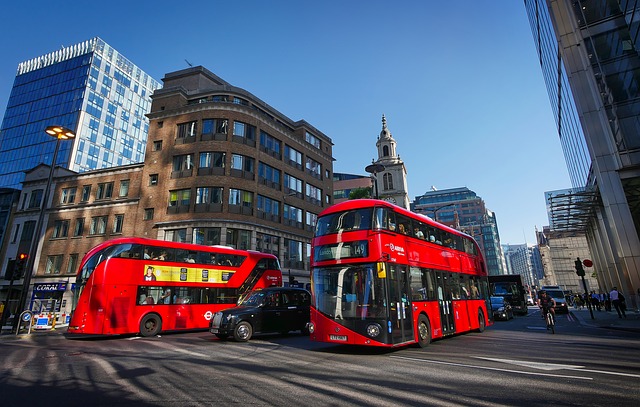 Investing in real estate can be a very lucrative business if you are lucky enough to choose the right location. Many investors are hesitant at the moment about putting their money into real estate in the UK. It seems that the Brexit uncertainty is still influencing the property market. Of course, the profits vary depending on the location you choose to invest in. If you are looking for a strong return of the investment, you should definitely avoid London at the moment. Many young people are deciding to move out of the capital of England. The average rents in London are high, but so are the property prices despite the slight drop that has occurred recently. So, let's see what the best UK cities for investing in real estate are.
The top 7 UK cities for investing in real estate
Sheffield 
When we compare the average property price and what is expected to be earned from it, we get the ratio that can be quite helpful in analysing the best cities to invest in. According to that, Sheffield is the winner with the highest ratio (22.7). That means that the real estate prices are more affordable in Sheffield while renting is not so cheap. If you are looking to invest in Sheffield, here are some of the options to choose from:
residential buy-to-let,
student housing (always a profitable option for investing in real estate in a city that has a university),
commercial real estate.
Sheffield is a city with a thriving young population due to its being home to two of the biggest universities in the country. In terms of travel and accessibility, Sheffield offers four airports, great links to many UK cities and a speedy direct train link to London. The city's economy is growing by 5% every year which is great. That also means that commercial properties are in demand. However, you should always beware of the real estate scams.
Northampton
Northampton is currently one of the investment hotspots in the UK. Homeowners need 33 days (on average) to sell their townhomes which is really quick. It is almost less time than you need to properly prepare for your removal, well, unless you have help from dynamicmoversnyc.com. In Northampton, the high demand resulted in a yearly price increase of 5.3% in 2018 which is larger than the national average. What makes Northampton special is the fact that it only takes an hour to reach London from it and an hour and several minutes to get to Birmingham. Investing in industrial and warehouse units here can also bring you great profit.
Manchester
The city of Manchester can also be a good choice for investing in real estate. It has experienced steady growth in recent years. Many regeneration projects helped improve the economy and the standard of living in Manchester. The rental yield of 5.55% on average means that the city is very attractive to the investors. In addition to affordable prices and strong rental returns, Manchester has a high level of demand. The growing number of students is to guarantee that this is not going to change any time soon.
Choosing the best time of the year to buy or sell a home also matters. That is especially the case with buy-to-let options which prove to be profitable in Manchester.
Liverpool
Liverpool is a city that has so much to offer. Even though the city centre has been regenerated, the prices of properties in the city centre are even lower than they were 10 years ago. However, that is not the case in all parts of the city, and overall yields are still higher than Manchester or Leeds. A project named Liverpool Waters seems promising and it is going to change the appearance of an entire area. Consequently, Liverpool will become even more interesting for those considering investing in real estate in the UK. The city is perfect for buy-to-let options since almost 60% of graduates decide to stay there upon their graduation.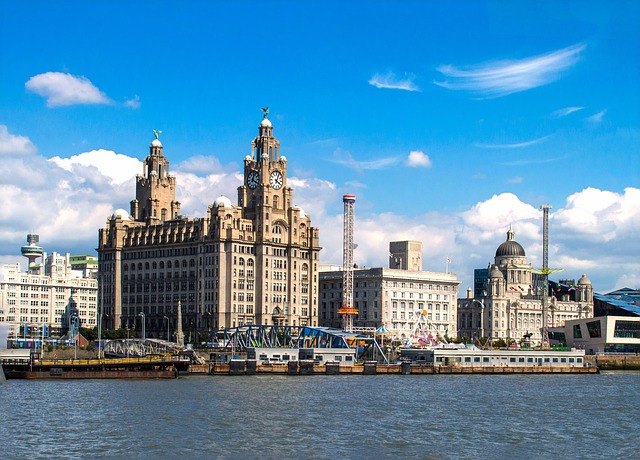 Leeds
What happened in Leeds a decade ago was that an economic crisis occurred just as thousands of new apartments were about to be sold. The economy collapsed and so did the property prices. Not so many properties have been built since then. But, the population of Leeds grew faster than it had been anticipated, so over-supply turned into under-supply. It is just a matter of time until investors and developers start building in Leeds again.
Modernizing the rail station is on the horizon for Leeds. There is also an enormous regeneration project ahead of Leeds after which the city will have around one thousand new apartments at Leeds South Bank. That is going to be a lot of work for removal companies. So, in case you're moving to Leeds from the US, start searching for NYC moving professionals you can afford on time.
Just like Manchester and Liverpool, Leeds has a thriving student population, due to the incredible universities, cultural scene, and bustling nightlife. Rental properties are what many professionals in Leeds are looking for since the city became a hotspot for the financial sector. The average rental yield in Leeds is 3.05%, while the property prices are three times lower than in London.
Leicester
According to many property experts, Leicester has a promising real estate market. As a matter of fact, the prices of real estate in Leicester increased by over 250% since the beginning of the century. Being just over an hour away from the country's capital and under an hour away from Birmingham makes it a perfect location for the commuters. After the planned regeneration, Leicester is going to become even more attractive for investing in real estate.
Birmingham
The prices of houses in Birmingham have risen drastically over the last 12 months. Some city projects have already boosted the real estate scene in Birmingham, and when the HS2 project is finished several years from now, the city will be even better connected to London.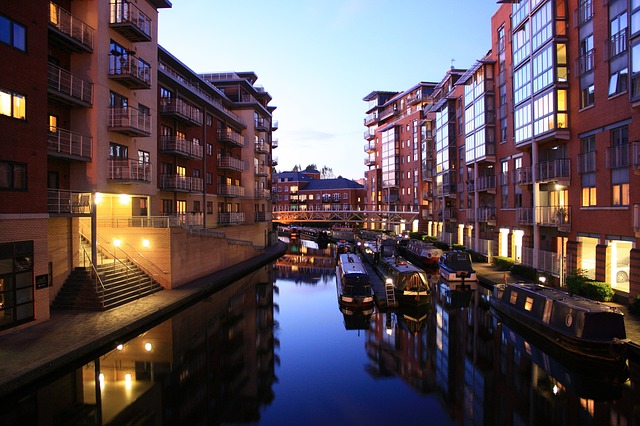 Whichever city you choose for investing in real estate, you should get to know a little bit more about the types of mortgages you can get in the UK.
Basically, there are two options to choose when investing in real estate in the UK. One is to go north where the cities are regenerating and evolving rapidly while the prices are rather low at the moment. The other one is to pick any city from a commuter belt that has good transport links to other places and prices that are a few times lower than in London.