Broadband and moving home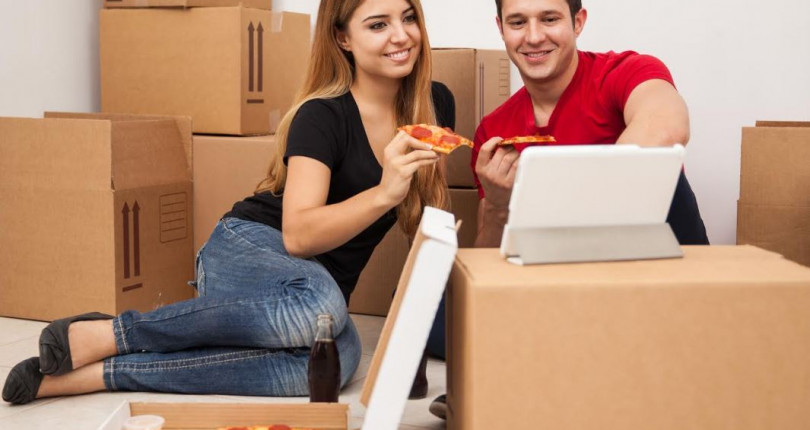 Among the many jobs, you'll have to do when moving home is deciding what to do about your existing broadband service. Should you cancel it and sign up for a new package? What broadband services are available at your new home? How much notice do you need to give the provider? These are all questions you'll need to think about.
In this guide, we'll explain what you need to know about dealing with broadband when moving home and hopefully help make things go a little easier at a stressful time.
First steps: checking coverage and notice periods
Before doing anything else you'll want to investigate the availability of broadband at your new home. You may find that your current service is not available, or there could be new options for getting a faster or cheaper package (ideally both!).
You can carry out an online postcode check at Broadband Genie, which will quickly show you what services and deals are available in that area. Alternatively, use the broadband availability tools at SamKnows.com to see more technical information on the exchanges and find out about services outside the mainstream.
You'll also need to speak to your current broadband provider to find out their minimum notice period for either cancelling or transferring. If you leave it too late you could find that there's a delay getting broadband at the new place, and you could block the line in your previous home leaving the new occupant without internet for a week or two.
Transfer or cancel?
You have a decision to make when moving home: do you keep the same broadband service and transfer it to the new address, or cancel and switch to a new provider?
Both have their pros and cons, but it will probably hinge on whether or not you're still in contract.
If you're mid-contract then sticking with the current provider is usually the best choice. Cancelling a contract will incur a fee and this could be fairly significant if there's more than a couple of months left to go. And transferring the service will not cost much if anything (unless you also require a new phone line or other engineering work).
However, if you're outside the minimum contract term then you can safely cancel and switch. This can let you take advantage of the deals available to new customers and is perhaps an opportunity to get a faster connection or sign up for a TV and broadband bundle.
Sometimes the decision may not be yours though. If your broadband provider is not available at the new home then you will have no choice but to cancel. This is rarer now that broadband covers the majority of homes across the country, but is more likely to be an issue if you have Virgin Media broadband.
Moving out of a Virgin Media area
Virgin Media operates its own broadband network separate from the Openreach (BT) telephone lines that supply most other home broadband services. It does not cover as many homes so if you currently have Virgin there is a chance you'll find that it is not available after you move. In that situation, you will need to pay a cancellation fee if you're still in contract, and you'll have to choose a new broadband provider and service.
If you're moving into a Virgin Media area then you'll have the option of taking a Virgin broadband package, and that's something to consider as it is usually faster than the alternatives. For information, read Broadband Genie's guide to fast broadband. Should you wish to continue getting broadband from an Openreach telephone line (which is the service offered by most ISPs such as BT, TalkTalk and Sky) then you will need to check that the property has a phone line. If the previous residents used Virgin you may find that the Openreach socket is not active, or perhaps not even installed. This will likely require an engineer visit and will mean paying extra fees for installation or activation. For flats and rented properties check whether you need to get permission from the landlord or freeholder for this work.
Broadband in rented homes
There are some additional points to consider if you're moving into a rented property.
If you've got a lease that's less than 12 months and you're not certain about your future living arrangements it may be best to choose a short-term broadband contract. Several providers offer rolling monthly or three-month contracts, allowing you to cancel at short notice without worrying about hefty cancellation fees.
Before moving in check with the letting agent or landlord about whether there is a phone line or Virgin Media connection, and whether you are permitted to have a line installed if necessary.
Some rental properties include broadband. This can be good value, especially if it saves you from the hassle of dealing with transferring services or signing up for a contract. But it does depend on whether the service is suitable for your needs. Ask for details of the speed and data allowance, and if necessary negotiate to switch packages or providers if it's not right for you.