A landlord's guide to boiler responsibilities and maintenance
by admin
March 31, 2019
0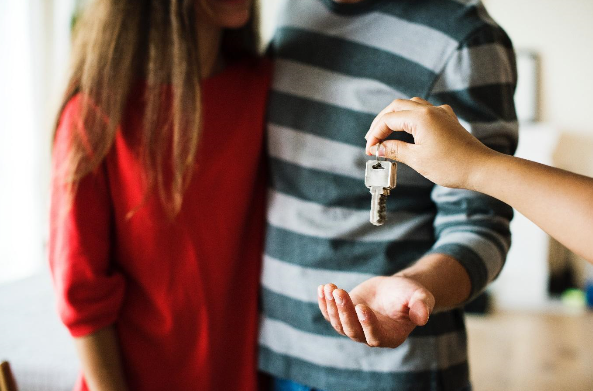 It can be confusing for landlords to figure out which are their responsibilities, and which are their tenants — especially when it comes to boiler maintenance. Jacqueline Gallazzi-Ritchie, Director of All England Gas, has this advice for organising boiler servicing and repairs, including a few tips on how to keep costs down.
Buy-to-let mortgage rates are very competitive at the moment, according to the Bank of England, so it's a good time to consider becoming a landlord. However, there is a lot of responsibility involved in letting a property, including boiler maintenance. Recent government legislation has also increased the pressure on landlords to ensure that they are providing tenants with energy efficient homes, so it's important for everyone to know exactly what their responsibilities are when it comes to boiler maintenance to improve efficiency.
Who is responsible for boiler maintenance?
The landlord is always responsible for boiler servicing. They're legally obliged to maintain all structures and exteriors, wiring, pipework, water tanks, radiators, and fitted heaters in any properties they own.
For properties with gas, it is the landlord's responsibility to ensure that a Gas Safety Check is done annually, and that the service of any gas appliances (including boilers) is done by a Gas Safe registered engineer. A copy of the Gas Safety Check record must be given to new tenants when they move in so that they are informed of the maintenance.
If there are any issues with the boiler, either found during a servicing or discovered by a tenant, the landlord is responsible for subsequent repairs. While this sounds expensive, a lot of repairs are covered by a warranty if the boiler has been regularly serviced. There is usually a stipulation in the warranty that there should be a service carried out at least once a year.
Why is it necessary?
Boiler maintenance and safety go hand in hand, as faults and improper use can result in boilers causing damage to the property — and even fatalities. Financially, servicing keeps bills low as boilers can work more efficiently and use less fuel. Regular maintenance also prevents breakdowns, eliminating repair costs.
If you are a landlord, you're legally required to make sure your property is in at least the E band of the Energy Performance Certificate (EPC). The EPC of a property shows the current rating band, from A to G, and suggests ways that the rating can be improved. It can include adding double glazing, improving insulation, and installing a new boiler as ways to become more energy efficient.
These improvements are sometimes costly for landlords to implement; however, the government can provide funding in some cases. Check Ofgem for information on schemes like the Energy Company Obligation (ECO) that can help support home improvements.
How to maintain a boiler
The best way to maintain a tenant's boiler is to keep up with regular servicing. The engineer will look for corrosion leaks, remove the casing to clean and check components, and perform flue and pressure checks to make sure there are no problems.
Tenants should be educated by the landlord on how to use their heating systems properly to prevent breakdowns and be warned against attempting to fix a broken-down boiler themselves. Any attempts could be dangerous and costly to repair, so encourage tenants to contact you if they suspect there's a fault.
If you're thinking of becoming a landlord, it's important to understand what your responsibilities will be. By keeping up to date with servicing and communicating with your tenants, you can ensure that a boiler is properly maintained — and save yourself money in the long run.