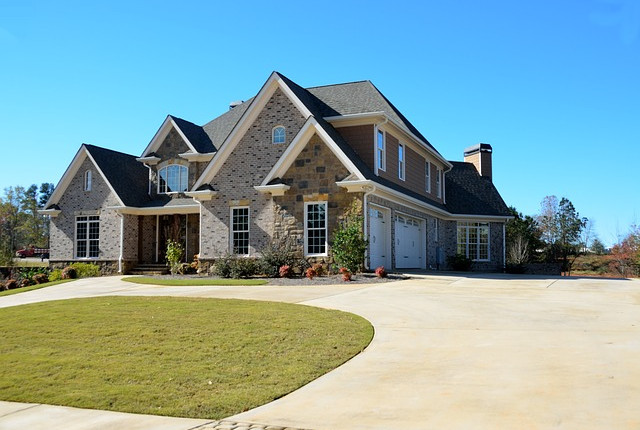 People often equate luxury homes with expensive homes. However, while that is a part of it, it's not the most pivotal one. When you're looking into buying a luxury home, you're actually buying a way of life. You're buying a glorious home for yourself and your family. But, the process of finding the perfect luxury home can be quite challenging. It takes time and dedication. However, with the following tips, the process of buying a luxury home will become an easy feat!
Take your time when buying a luxury home
This cannot be stressed enough – buying a luxury home is not a short process. It is simply not, and it should never be. There are many stages to buying any house and it should be done with caution. You can even consider this purchase a form of investing. Would you be willing to invest in something that you haven't checked over and over again? Well, the same thing applies when you're buying a luxury home. It's an investment in the future and you want it to pay off, in a manner of speaking. There's no rush, do things at your own pace.

Decide how you want to go about it
There are two ways you can go about buying a luxury home. Whenever you're selling property, you can decide whether you want the help of a real estate agent or if you want to go through the steps of selling your house privately. The same goes for buying a property. You can decide to do it on your own, or you can hire the help of experts. If you have already bought luxury homes, then you may want to do this on your own. However, if you have not, you may be feeling a bit overwhelmed. If so, then maybe it's best if you hire professionals to help you.
Assemble a team
If you've decided to hire professionals for the purchase of your future home, you should first find a real estate agent. But not just any real estate agent. You need one that has a good reputation in the luxury housing market. Of course, you should go online to find them first. Check their reviews and dig deep. After all, this person will be in charge of helping you buy your next home. In addition, if you know someone who has recently purchased a luxury home, ask them for their recommendation. It is always preferable to have the personal perspective of a professional. When looking for a real estate agent, you should also make sure that they know the area in which you are interested. That will make buying a luxury home much, much easier.
Also, you need to find a financial advisor that you can trust. If you already have one, that is perfect! In order to complete the team, also find a trustworthy lawyer. They need to know the ins and outs of local tax and property law. With such a team, you will be avoiding a great deal of headaches in the process.
Search for the right location
One of the first and the key steps in buying a luxury home is deciding on the location. Go online and do research on the location of your future home. Location is quite important, as it has an impact on many things, such as taxes, drive time, and even the school your children may go to. In order to get a clear view of the locations you're interested in, you should start your search online, but you should also visit the neighbourhood. That way, you will be able to discern whether that neighbourhood is right for you.
One of the ways to alleviate the process of finding location(s) for your future home is to make a list of the criteria that your future home should have. That way, you can narrow down the locations that you find satisfactory.

Visit the property before buying a luxury home
When you've finally decided on the neighbourhood, or several, start looking at homes. But don't be easily swayed by pictures. Some houses look terrible in photos, while others are staged to look perfect. That is why it is pivotal that you visit the homes that piqued your interest. Even if they're in a different country. This may even be beneficial since you can stay there for a few days and learn more about your neighbourhood. And if you like the property, you don't even have to worry about moving there. Nowadays, there are trustworthy moving professionals that can transport your belongings overseas by air. Even an overseas relocation can be easy in this day and age!
Get preapproved for a mortgage
When entering the process of buying a luxury home, you want to be completely ready. And that means having the financial aspect of the purchase in order. Which, in this case, means you should seek preapproval of your mortgage loan. Some sellers won't even let you view their home without a preapproval letter. It proves to them that you can afford their property. In case you do not need a loan for the purchase, it would be good to have some sort of proof that you can buy the luxury home. In most cases, banks are happy to provide a statement that says you are able to make an offer.

Home inspection when buying a luxury home is a must
In this case, you should definitely hire a professional that is well-versed in inspecting luxury homes. There are many nuances to luxury homes that they should check. What if you have art that needs a steady environment, but the windows are slightly draughty? A regular inspector will probably not see it as such a problem, but a one that deals specifically in luxury homes will. Remember, professionals can create your art pieces for you, but what happens to them after the move? Will they be left to the mercy of slight inadequacies?
Your inspector will have to know your personal requirements in order to know what to look for. Also, they will have to know about the state-of-the-art home features. If you're using a local agent, they can recommend an inspector that will be able to thoroughly inspect your potential home. The home inspection will result in a report which should list any possible repairs necessary, possible future problems, as well as recommended maintenance and upgrades.