5 Reasons Why You Should Hire a Property Manager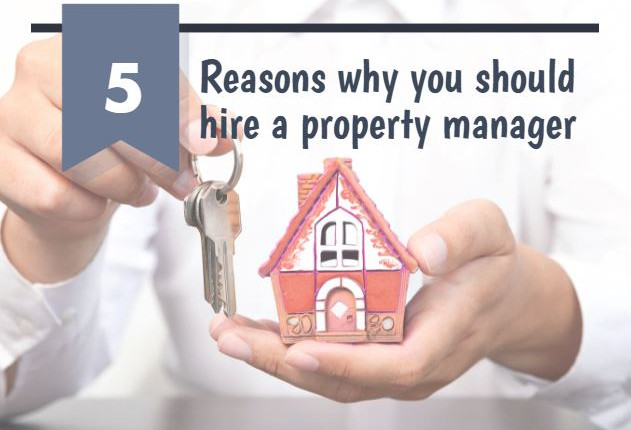 They deal with the confusing legal stuff…
The legalities of being a Landlord can be incredibly confusing. Keeping up-to-date with all of the changing laws and policies is exhausting and with over 145 individual laws and more than 400 regulations to follow, it is easier than you may think, for even the best landlords, to get caught up in the web of the law.
With this in mind, recent research proved that almost 1 in 5 landlords said that they find it "impossible" to keep up with the constantly changing rules and regulations.
But it doesn't have to be impossible. Landlords do not need to be overwhelmed when it comes to the legal side of renting their property. Property Managers are well versed in the legal jargon surrounding the property market. They will take full control of the properties legal affairs, dealing with anything from tenancy agreements to evictions.
Even the most well-meaning landlords may struggle to understand, or even keep up with many of the requirements for landlords. A property manager will be able to remove your concerns as their knowledge and experience will keep you on top of the law and ensure that your property is in safe hands.
They take care of your tenants
Tenants come part and parcel with a rental property, so there is no way of escaping them… or is there? Property managers can completely take away the responsibility of looking after your tenants.
They will:
Screen potential tenants

Communicate directly with tenants

And much more…
A property manager ensures that your tenants are satisfied and your property is subsequently well looked after. And with a dedicated team, they can deal with your tenants at any time of day, leaving you in peace.
Bad tenants are the worst thing a landlord can deal with. If a property manager, someone with experience and knowledge, vets your tenants and ensures that they are correctly adhering to the pre-approved tenancy agreement, then you can sit back and relax, knowing that your property is taken care of.
They will have vendor connections
A good property management company will have an arsenal of vendors at their disposal. You won't need to scroll through hundreds of comparison websites or chase vendors for quotes as your property manager will do this for you, at a higher speed and possibly for a cheaper price.
Property managers would have built a strong relationship with a variety of vendors, ensuring high quality work for a reasonable price. The amount of work that they are subsequently given by the property manager is highly dependent on the quality of work they produce. Bad results reflect poorly on the property manager as well as the vendor, so it is important that standards are kept high. Furthermore, repeat business may result in discounts for certain companies, so you may find your property manager cheaper than finding vendors yourself.
They take care of rent
Collecting rent is, more often than not, the number one reason people become landlords. So this should be high on your priority list.
Missed rental payments, therefore, are a worst case scenario for many landlords. And chasing down late paying tenants can be stressful and time consuming. Luckily, that is where the property manager comes in. They take care of all rental collections and ensure that your rent is in your bank account each and every month. If for whatever reason, the tenants do not pay their rent, then it is the role of the property manager to take legal action, if so required. Leaving you stress free.
Property managers do more than just collect your rent. These trained professionals are very aware of the fluid rental market which can change rental prices from one month to the next. As a result, they frequently assess the current market and can subsequently find the best rental prices for you. They can take their knowledge and experience and successfully obtain an accurate figure which will become your rental income.
This means that you will not have to worry about over- or under-charging your tenants and instead be confident that your property is both competitive and profitable.
Less stress, more time.
The biggest reason for hiring a property manager is that you can sit back and relax…
Enjoy your profits without the hassle of taking care of your property.
You can say goodbye to the time-consuming elements of being a landlord and say hello to getting on with the more important things in life.