London Marathon Property Price Map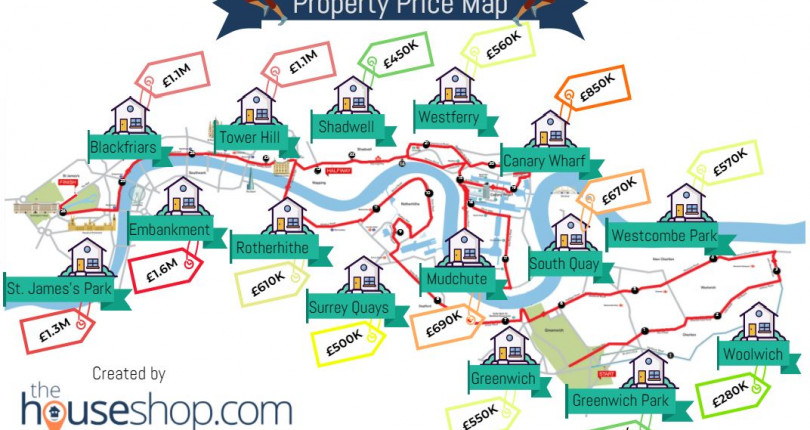 With the London Marathon this weekend, thousands of people are flocking to the capital to line the streets and show their support for the runners. Property marketplace, TheHouseShop.com have utilised their own data to create a property price map (URL for Infographic: https://www.thehouseshop.com/london-marathon-property-price-map), showing average property prices, as well as rental prices, both long and short-term for the official marathon route.
The results show that Embankment is the most expensive spectator spot, for both buyers and renters, with prices in excess of £1,600,000. At the other end of the spectrum, Woolwich is the most affordable location with prices at almost a quarter of the Embankment. St.James's Park tops the short-term let table with average prices of £550, while Mudchute sits at the lower end, as landlords charge almost a fifth of this price.