How to Sell Your House Privately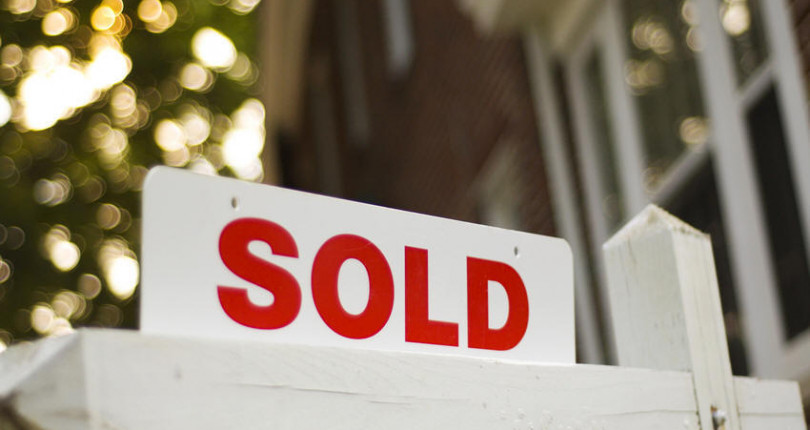 Step 1. Valuation.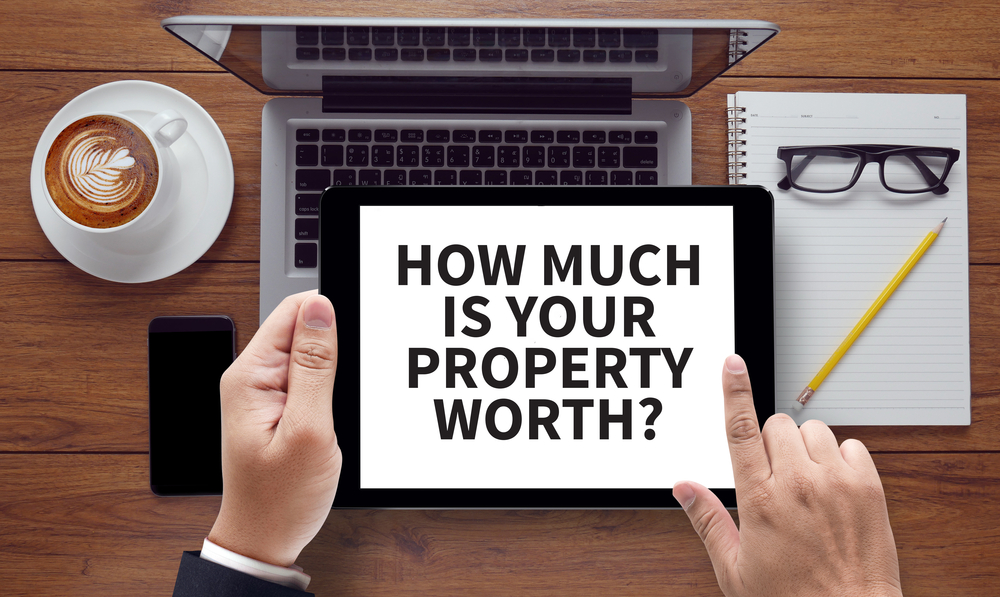 First things first, you will need to set a price for your property. How much is it worth? Unfortunately, this is not just a case of, the maximum that you can get for it; you need to be realistic with your figures.
A good place to start would be with an online free property valuation. These can help you to find the true value of your home. An online valuation will give you a rough idea of a price, from this you can start to compare your property to similar ones on the market and how much they are selling for, or not selling for as the case may be.
Here are a few factors that may affect the overall value of your property:
Location

If the property lies in a desirable location, then it may be worth more than a similar property the other side of town.

Property features

Does your property have desirable qualities, like parking, a large garden, expensive additions? All of these will impact on its value.

State of the property

Will the property need a lot of work doing to it by future owners? If the property is liveable and recently refurbished, then it will be worth more than a property that needs serious renovations before anyone can move in.
Doing your research is very important to ensure that you value your property correctly. But, if you are still unsure then don't panic, you can always organise for a professional to visit your house for a valuation. These are free services that are offered by many estate agents, with no obligation to sign any contracts or hand over any money. A professional valuation will help you to feel confident in your valuation and go ahead with your private selling endeavour.
Step 2. DIY SOS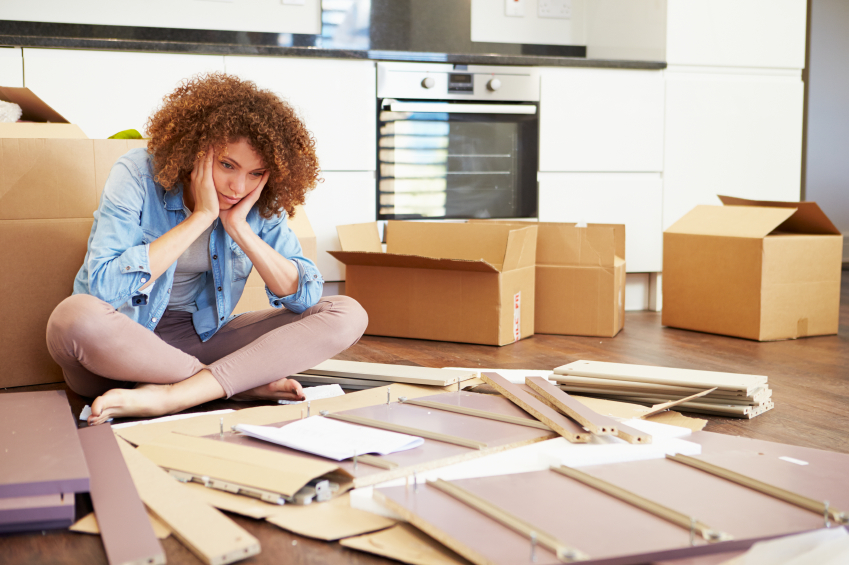 Now it is time to make your property sellable. Something as simple as a fresh lick of paint will make your property look new and fresh. This is likely to encourage a quicker sale, which means less of your time spent on viewings and more time spent on whatever you like.
Director of Suna Interior Design, Rebecca Tucker, says that 'people don't want to see your clutter, they want to see the rooms, and anything that will negatively detract from being able to see them clearly is a bad thing'
Remove some of the personal items in your home, buyers prefer a neutral environment that they can project their property desires onto. They often consider properties as a 'house' and not a 'home,' meaning that they think with their head and not their heart
Dealing with broken fixtures is another key thing to do to your house before selling. These small things may cost you little but may reduce the property value largely.
Read these handy guides to find out additional ways to make your house sale ready:
4 Tips and Tricks To Help You Sell Your House
Adding Kerb Appeal to your Property Before Selling
How to Prepare Your Property to Sell it for a Good Price
10 Best-Kept Secrets for Selling your Home
Step 3.Take Photos
Photos are the first thing that a potential buyer sees when searching for properties. A photo creates the first impression and this often creates an immediate response whether a buyer will pursue the property further.
A listing without pictures is less likely to gain attention amongst thousands of other listings. Without an image, the ad relies on further details and words to reel in a potential buyer.
A picture is eye-catching and immediate; words can be misleading and false.
Read this handy guide to take beautiful photos of your house…
Step 4. Write a description
The next thing that buyers turn to when they see a listing, is the description. If the pictures have successfully grasped their attention, then they want some more information and this can be a further deal breaker for a potential buyer.
You might be tempted to write about how fantastic and incredible your property is, how it is a house like no other. But, you should probably reel that enthusiasm in a little, and stick to the basics. Keep it straightforward and simple; this is a much better use of your time and words.
Quirk says, 'Buyers skip through lengthy narratives. The most important elements are lots of internal photos and a floor plan'
Step 5. Advertise
Now your property is ready for the market, you can start to look at advertising it.
Research has shown that homebuyers are more likely to move between 3 to 6 miles away from where they are currently living. This means that your customers are likely to be your neighbours! So why not reach out to them? Leafleting is a great way to get your property seen by local people, or why not see if any local supermarkets or shops have any notice boards where you could advertise. Local newspapers regularly have a property section which, for a small fee, may let you list there. These traditional methods might seem a little old-school, but they are tried and tested and not to be forgotten.
As you are probably already aware, the most popular way to search for property is the internet, and unfortunately, the property giants such as Rightmove and Zoopla, do not allow private sellers to list on their sites, you have to go through an estate agent to list with them. However, they are not your only option…
TheHouseShop.com offers free listings for private sellers! You heard me right, FREE. So you can list your property alongside estate agents for absolutely nothing. And it is so simple.
How does it work?
Selling with TheHouseShop can be described in 4 simple steps:
Create your free advert
                      In less than 5 minutes you can have your property listed online. Creating an advert is so simple, so you will be on the property market in no time.
       2. Get seen by thousands of buyers
                      Your advert is automatically listed on multiple property sites, giving it the maximum exposure, to reach a larger audience.
       3. Connect directly with buyers
                      Any queries are sent directly to you, no middle man. So you stay in control.
       4. Sell your home and save thousands
                      Estate agent fees can be extortionate, TheHouseShop offers a free service that saves you money!
So what are you waiting for?
Step 6. Viewings
No one knows your property like you, so who could be better to show around potential buyers? House viewings can be inconvenient and time consuming so it is important to make the most of your time and money. Why not enlist the help of friends or family to carry out viewings during the day while you are at work? Alternatively, you can keep viewings to weekends and after work; the more flexible you are, the more viewings you are likely to have. Your presentation is as much about you as the property itself, make sure that you are presentable, helpful and kind. A positive attitude will influence the buyers, so be open and let them ask questions, invite them to explore and get a good feel of the property.
The sale is in the details. Let them walk into rooms first, it gives them the space to explore and to see things fresh, you already know what the room looks like. Greet them at the door, say hello and introduce yourself with a smile. Be friendly and the experience will be pleasant for all involved.
A good way to prepare yourself for a house viewing is to understand what your potential buyers might be looking for. Check out this handy guide which will give you an overview of how a house viewing is from the other side.
Note: You are inviting a stranger into your home, make sure that you have a partner or friend present, safety first!
Step 7. Negotiate a Price
So someone wants to make an offer. Excellent! Before you find out what it is, you need to decide what the lowest price is that you are willing to accept and focus on that figure. It might be tempting to accept lower, just to get the house sold, but you need to decide if this is worth it.
Keep a level head.
Don't be afraid of rejecting an offer, it happens more often than you think. However, if you are rejecting then make sure that you are friendly and cordial. You don't want to burn any bridges, buyers often return with a revised offer; something to keep in mind.
Step 8. Accepting an offer
First accept verbally, and then confirm via email or post. Written confirmation will not be legally binding, but it does give both parties confidence that everyone is on the same page.
Step 9. Instruct a solicitor
Once the offer has been accepted then you will need to hire a solicitor or conveyancer. The best way to find one is through word-of-mouth and reviews. Browse the internet, but also speak to friends and families and see who they would recommend.
'Shop around and try to gain recommendations from friends as to who they may have used'
Note that licensed conveyancers can sometimes be cheaper than a solicitor. So, it is worth comparing prices and responsibilities to get the best deal that suits you.
Search The Council for Licensed Conveyancers' website www.clc-uk.org for local conveyancers or www.lawsociety.org.uk for some nearby solicitors.
SOLD!