Privately Selling, Is It Worth It?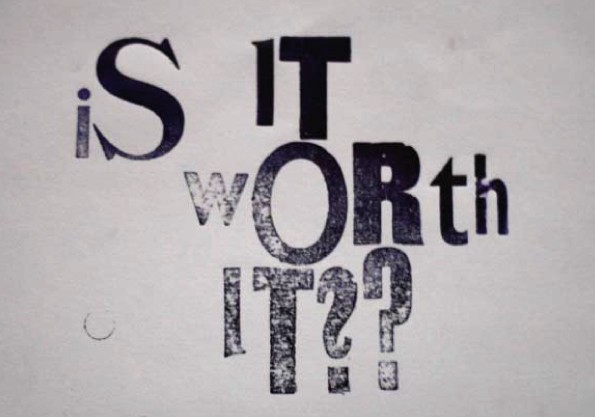 Are you thinking of privately selling your property?
Check out this handy guide which gives you all the pros and cons of selling privately…
Advantages:
Saving Money!
This is a bit of an obvious one. The biggest reason people sell privately is to avoid the extortionate prices of estate agents. You could save yourself approximately 2% of the value of your property! For example, if your property was worth £250,000 then you can say goodbye to £5,000 of that, which has gone straight to the estate agents. This is one of the biggest expenses of selling a property and it can be cut out so easily just by saying goodbye to your estate agent. If you go privately, costs can be approximately £500; which includes photos, floor plans, viewings, DIY etc.
Going private can cost as much, or as little as you would like it to. Obviously putting in money will increase the likelihood of selling the property. 
Direct Communication
Cut out the middle-man! Selling privately means that there is nothing lost in the conversation. You deal directly with potential buyers and get to say exactly what you mean and hear exactly what they want to say. As with anything, the more people involved the more likely things are to be misunderstood or lost in translation. Dealing privately means a purer form of communication.
Control
You have absolute control over your property and how it is sold. You get to call the shots, decide how much it is worth, show around potential buyers and decide on the final selling price. It is all up to you. You are aware of every step of the sale, knowing exactly what is going on at all times.
Disadvantages:
Experience
Unless you were an estate agent in a previous life, then you are likely to not be fully up-to-date with the best ways to sell your house. There are loads of helpful guides out there that can give you a rundown of everything you need to know. However, when it comes to the nitty-gritty, sometimes experience is what you need; books can't tell you everything.
This can also be a huge downside when it comes to the legal side of things. Estate agents will know all current legislation and be able to inform you of what you need to do to keep on the good side of the law. Selling a house is the job of an estate agent, they do this every day and know the whole process inside and out. You are a newbie on the block, but that doesn't mean you can't achieve the same thing, it just means that you may stumble along the way.
Viewings
Remember your parents used to tell you not to speak to strangers? Well, it is also a pretty good idea not to let strangers into your house. However, that is exactly what private sellers do when they are looking to sell their property. It is a good idea for a private seller to ensure that they have a second person with them while showing around a potential buyer; safety in numbers is key.
Furthermore, organising viewings can be extremely time consuming and often buyers may ask questions that you have no idea about. Whereas an estate agent is well versed in the language of buyers and will be able to ensure a professional and efficient viewing is completed with the buyer leaving positive about the property.
Time
As previously mentioned, selling a house is not a quick fix. It requires hours of preparation and weeks of viewings, paperwork and communication. An estate agent will take all of this away from you, leaving you with the comfort that your property is in the hands of a professional and there is nothing more for you to worry about. However, as we have said before, this obviously comes at a cost. So if you feel like you have the time to spend then this surely won't be an issue.
Disadvantages that can be Advantages
Knowing the value
Yes, a private seller may not know what price to value their property at, and figuring it out can be a rather difficult task. However, there are so many FREE online property valuation tools out there which offer an insightful starting point. Also, many estate agents offer free professional property valuations, with no obligation to sell through them at all.
Property Portals
Yes, if you sell privately you cannot list your property on sites like Rightmove and Zoopla. However, that does not mean that you are limited in your options. In fact, it means the exact opposite. As a private seller you can list on as many sites as you like, you are not restricted to certain portals like estate agents are. Also, you have the option of listing for free alongside estate agents on sites like TheHouseShop.com.